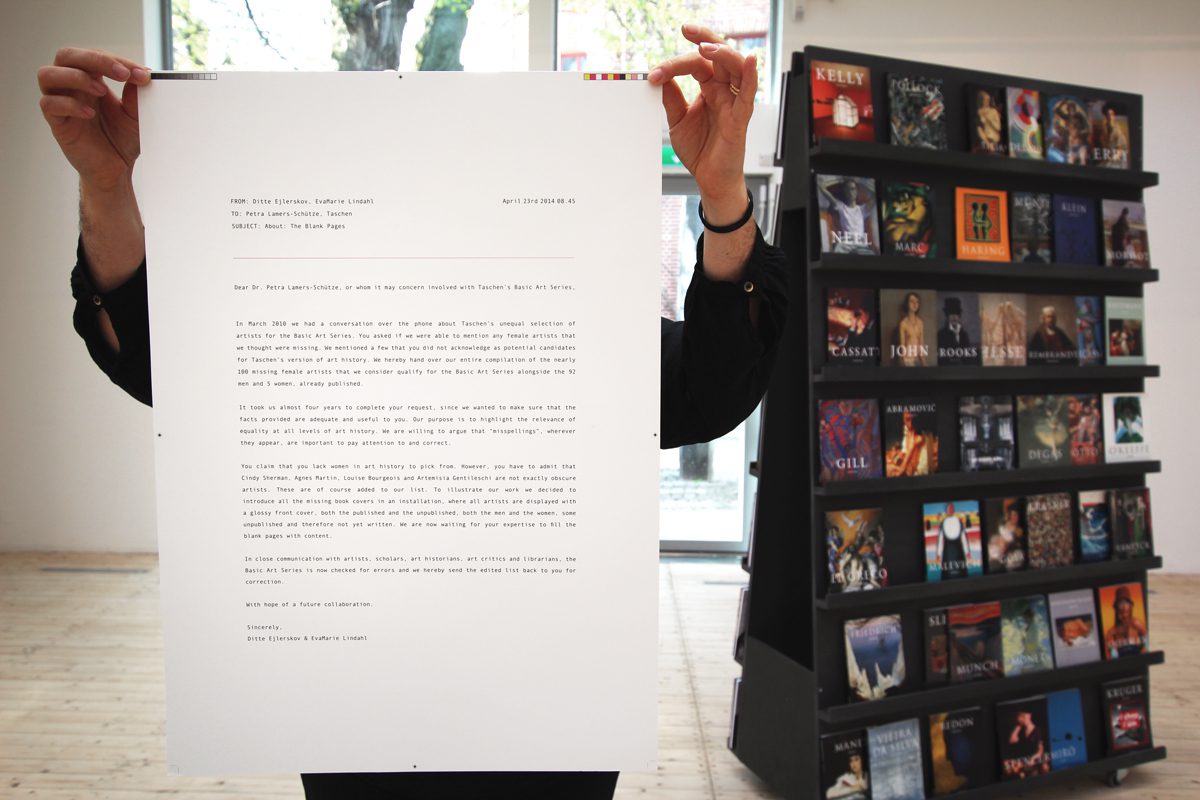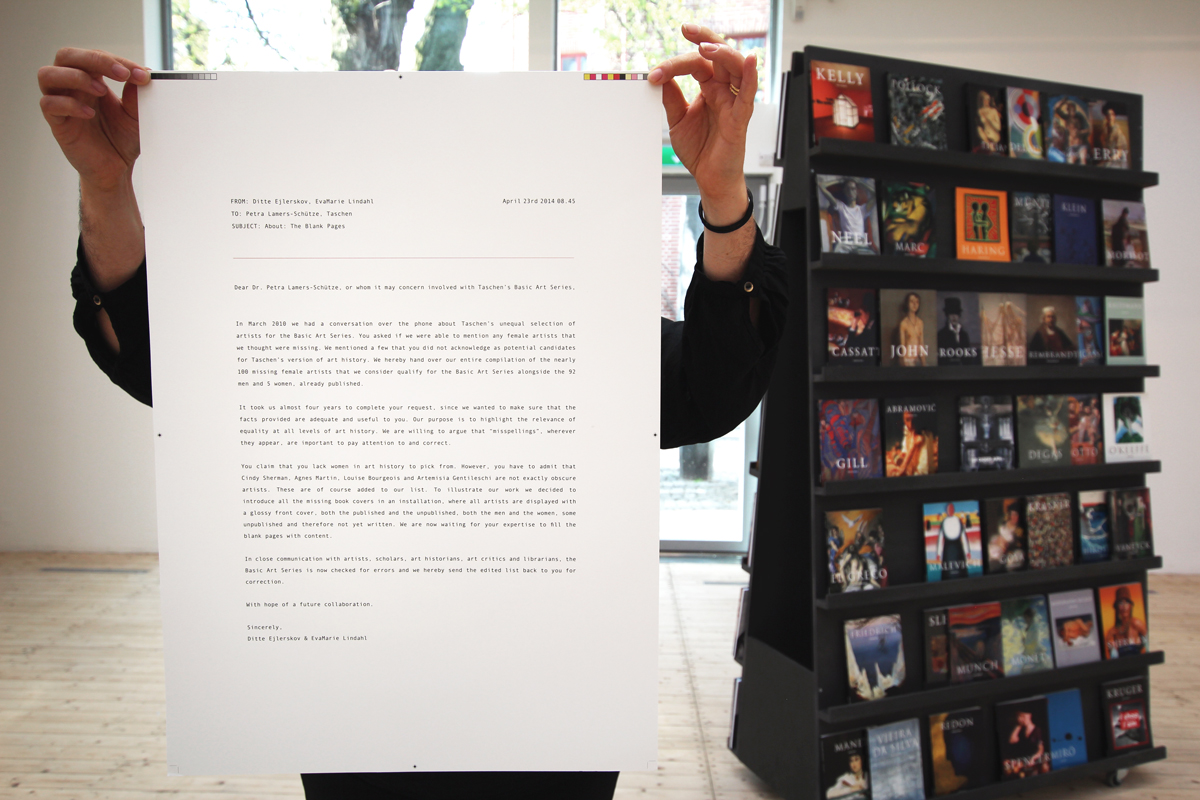 Please join Ditte and me together with senior curator Dorthe Juul Rugaard in a discussion about the project About: The Blank Pages at Arken Museum of Modern Art on June 22. The discussion is held in Danish/Swedish and you need to book a seat here.
---
Kom til en eksklusiv artist talk og hør de to udstillingsaktuelle kunstnere Ditte Ejlerskov og EvaMarie Lindahl fortælle om deres værk Om: De tomme sider i en samtale med seniorkurator og samlingschef Dorthe Juul Rugaard.
Ditte Ejlerskov og EvaMarie Lindahl genskriver forsøgsvis kunsthistorien i deres tankevækkende værk Om: De tomme sider. Afsættet er kunstbogforlaget Taschens populærere bogserie Basic Art, hvor kun fem ud af 89 udgivelser omhandler kvindelige kunstnere. Deltag i talken på ARKEN og få indblik i mekanismerne bag måden vores kunsthistorie er blevet skrevet på, og hvordan det også i dag påvirker vores forståelse af, hvad kunst kan være.
---
ARKEN Museum of Modern Art, Ishöj
June 22, 17.30 – 18.30