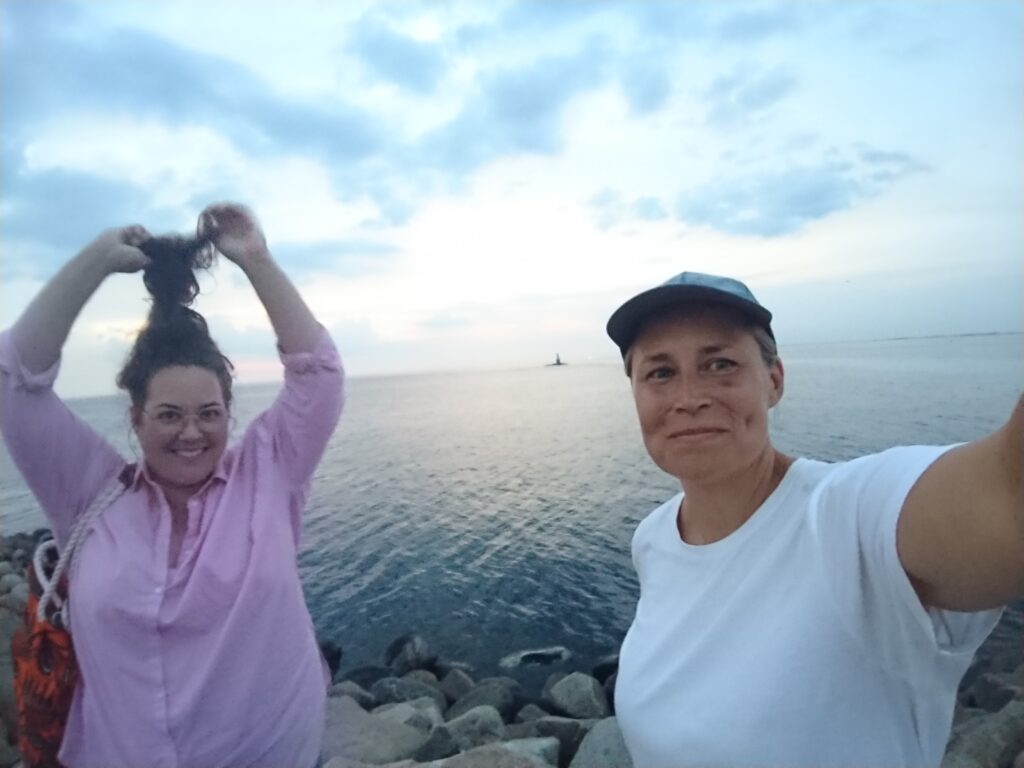 Welcome to an evening at Malmö Konsthall where two artistic research projects meet! Lisa Nyberg and I we will turn the classic defense on its head by opening up to response from colleagues, friends, researchers and poets when celebrating and concluding our PhD projects in artistic research.

The event also functions as a book release for our publications and the evening ends with a joint reflection and Q&A.

The main language will be in Swedish but other languages are welcome.
---
Respons!
Malmö Konsthall
October 12 2022, 17-21
(eng) Malmö Konsthall event
(swe) Malmö Konsthall event
(swe) Facebook event
---
VÄLKOMMEN TILL EN KVÄLL DÄR TVÅ KONSTNÄRLIGA FORSKNINGSPROJEKT MÖTS!
Nydisputerade Lisa Nyberg och EvaMarie Lindahl vänder upp och ner på det klassiska försvaret för att sammanfatta sina doktorandprojekt i konstnärlig forskning med hjälp av respons från kollegor och vänner, forskare och poeter.

Dr Lindahl och Dr Nyberg har båda disputerat utomlands och försvarat sina avhandlingar vid Edge Hill University, UK (EvaMarie) och vid Konstakademin i Wien, AU (Lisa). Nu är de på hemmaplan och vill mötas och fira med Malmö!

Under kvällen sammanfattar Lisa och EvaMarie sina arbeten och sedan öppnas golvet upp för respons. Det blir glada, ljumma, störiga, högljudda eller melodiska reaktioner i form av frågor, läsningar, rim, sång och andra överraskningar. Kvällen avslutas med frågestund och gemensam reflektion.
Mer om forskningsprojekten hittas här:

LISA NYBERG, Pedagogies of the Unknown
http://www.lisanyberg.net/pedagogiesoftheunknown/

EVAMARIE LINDAHL, Resistance within the Museum Fauna – Challenging Anthropocentrism through Counter Art Histories and Non-Human Narratives
https://www.evamarielindahl.com/phd-project/
Under kvällen är huvudspråket svenska men andra språk förekommer. Eventet är öppet för alla. Lokalen är anpassad för rullstol.
Varmt välkomna!