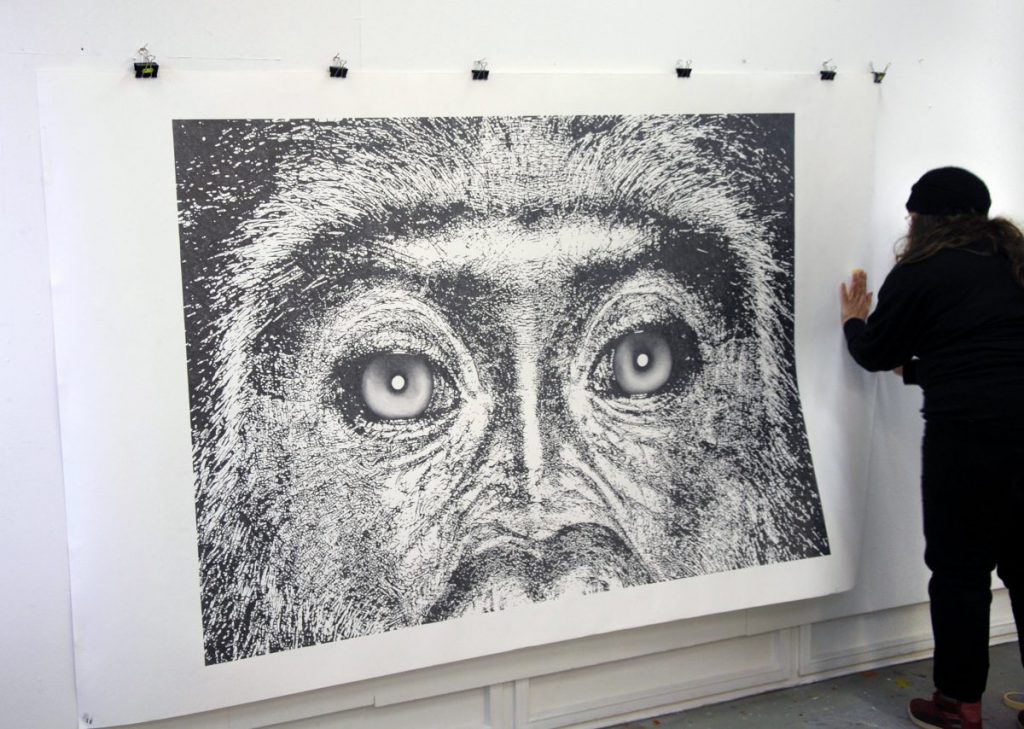 I am happy to announce that one of the graphite drawings from the drawing series The Characters, is on display at Dunkers Kulturhus and the exhibition Personal. For the exhibition the employees of the archives of Kulturmagasinet Helsingborg has been asked to put forward work with which they have a special relationship.
From the site of Dunkers Kulturhus:
In the exhibition Personal, we show a selection of artworks and objects that have been acquired to the Helsingborg's museums' collection during the years 2015-2020.

This is an exhibition about what happens before an exhibition. How does it work when an object becomes a museum object? We who work with the collection in different ways have selected objects that mean something extra to us that we want to highlight. We give you an insight into how the conservators think, on a personal level as well as in the role as professionals.
Personal
Dunkers Kulturhus, Helsingborg
September 3 – October 25