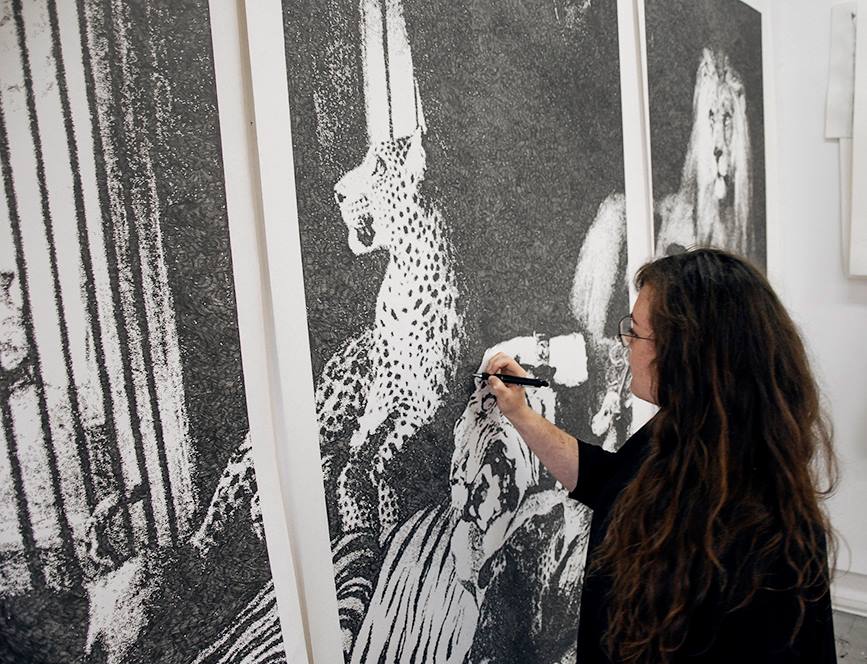 Welcome to my website and archive where I publish documentation of created artworks as well as info on current and upcoming events. Here you can view drawing based projects, collaborative work, text based artwork as well as finding information about my PhD project in artistic research and critical animal studies.
Feel free to get in touch!
Write me an e-mail or get in touch over Instagram.
You'll find my contact info and a short artist statement on the cv-page.
Enjoy!
/EvaMarie