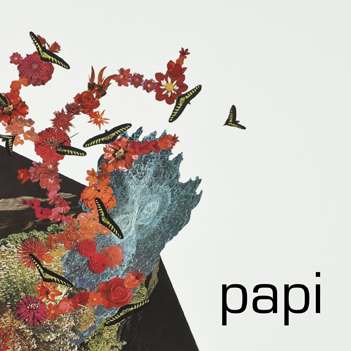 "Welcome to the release for the art and literature magazine PAPI. The theme for this issue is intoxication and guest editors are Henrik Dahl and EvaMarie Lindahl.
Participating at the event of the release are: Rebecca Schweder, Joel Odebrant, Clemens Altgård, Mischief (Ossian Ekman och Mikael Syréhn), Danilo Stankovic, Kalle Alm, Annelie Eriksson, Sebastian Franzén and Sabrina Ratté.

Participating in the magazine are: Carl Abrahamsson, Clemens Altgård, Lars Bang Larsen, Anneli Eriksson, Rosa Marie Frang, Sebastian Franzén, Stephen Grasso, Bryan Lewis Saunders, Virpi Pahkinen, Sabrina Ratté, Danilo Stankovic, Dea Svensson, Kerstin Thorvall and Suzanne Treister.
PAPI EVENT
12 november 19-22
Inkonst, Malmö