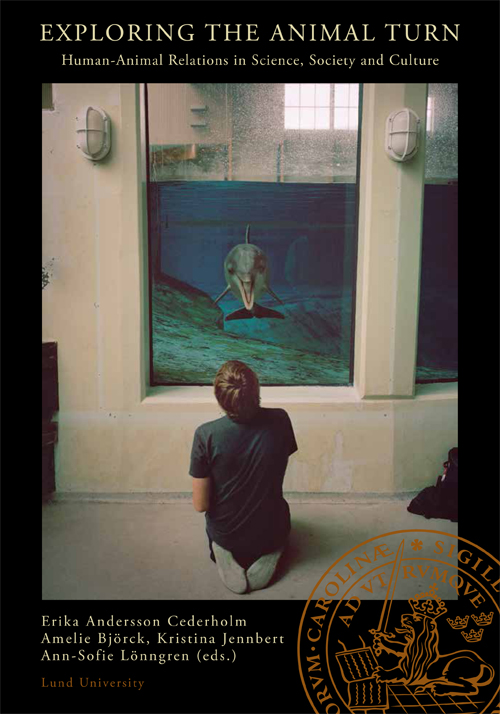 The Pufendorf Institute and the Research Group Exploring the Animal Turn has released the anthology Exploring the Animal Turn: Human-Animal relations in Science, Society and Culture. Phenomena such as vegansexuality, anthropomorphism, wildlife crimes, and the death of honey-bees are being discussed in the anthology.
You can also read the letter Dear General John J. Pershing written for and read at the symposium Exploring the Animal Turn in Lund May 2014, as a first part of investigating critical anthropomorphism as a possible artistic method.
Contributions by: Helena Pedersen, Tobias Linné, Annie Potts and Jovian Parry, Erik Sandelin and Unsworn Industries, Gary L. Francione, Ragnhild Sollund, EvaMarie Lindahl, Elsa Coimbra, Manuela Rossini, Elisabeth Friis, Lisa Nyberg, Monica Libell, Philip Armstrong, Julia Lindemalm, Kristina Jennbert, Amelie Björck, Erika Andersson Cederholm, Susan McHugh.
You are welcome to download the entire anthology here.