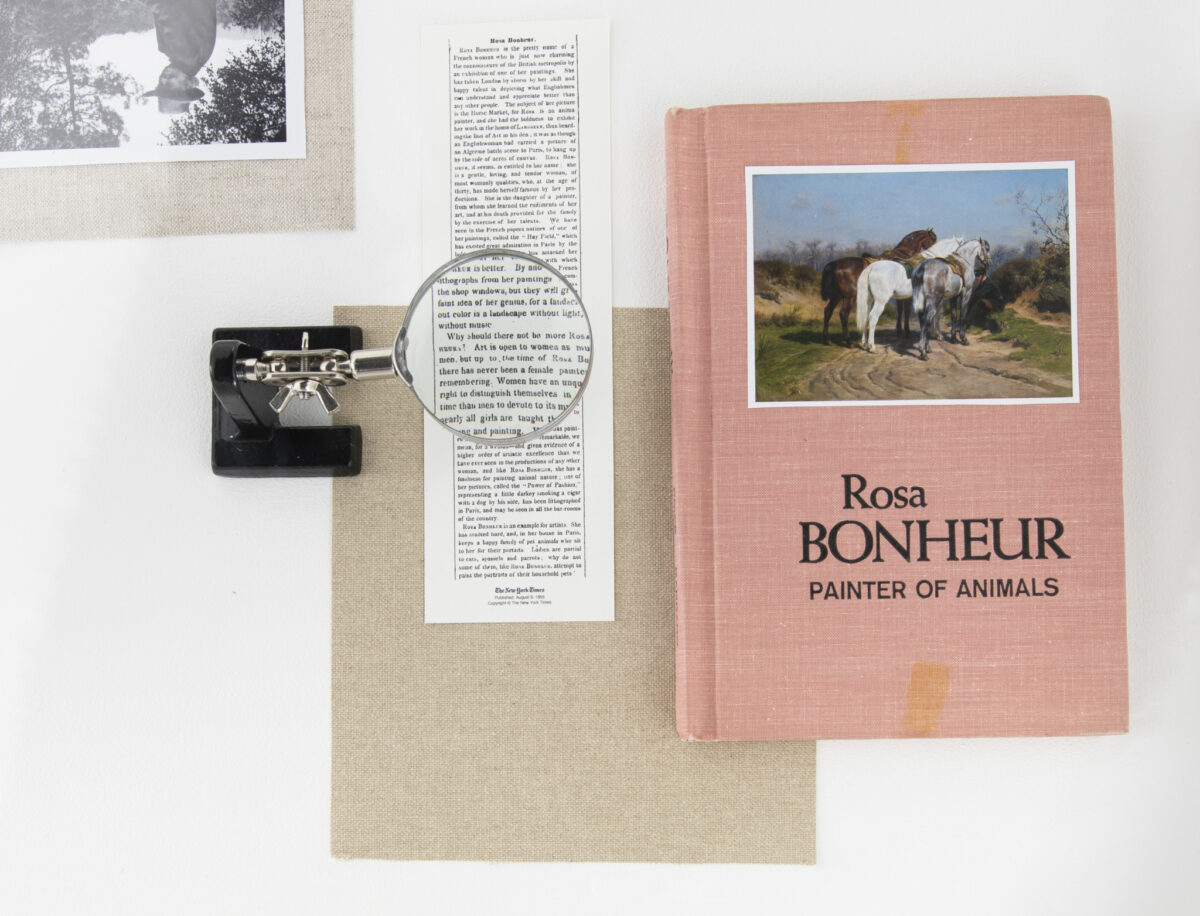 The Tyrant and the Muse (2023) is an art project and an exhibition that evolves around Rosa Bonheur and the non-human animals that surrounds her and her art practice. The artworks, such as large scale graphite drawings, video and sculpture, were developed for an exhibition at Krognoshuset in Lund together with lectures, performances and guided tours.
---
---
Exhibition text
For several years, I have been absorbed by the French animal painter Rosa Bonheur, who was born in France and lived there in the years 1822-1899. I have been fascinated by her choice of motifs, format, lifestyle, and the narrative that surround her person. But above all, I am touched by her ability to portray personalities. The non-human animals she portrays do not function as representatives of an entire species, but rather individuals with feelings, experiences and agency, and it is their lives and stories that I want to investigate. How do they view the artist Bonheur?
In Anna Klumpke's (auto)biography of Bonheur's life, Bonheur calls art a tyrant, an absorbent that demands her heart, brain, soul, and body. Art is her companion, someone who grants her freedom, but also dictates her life. She does not allow herself to be limited and refuses to agree to the conventions that require women to submit. She also talks about how much she loves the animals she surrounds herself with. And how much they in turn love and respect her – and this is where it gets really interesting. For the love of which Bonheur speaks is conditioned by art, that is, the tyrant, and therefore has fatal consequences for those depicted.
The painting The Horse Fair (1852–1855), brings international attention to Bonheur. For two years, she studies horses at slaughterhouses and horse markets. To avoid harassment, she seeks permission from the police to wear trousers so as not to stand out in the male-dominated environments in which she works. The horses we see in the painting are studied while forced to slaughter or sold as commodity. It is men, with clenched fists, who rule the lives of these horses. Likewise, it is men and their doctrines that Bonheur fights against and refuses to give in to during her entire life.
My fascination with Bonheur is also expressed in my doctoral project. Since I've been so occupied with Bonheur, maybe I should call her my muse?
She is, of course, not a passive muse, stripped of her agency and role by history, but an active one, whose violent actions, clothing permit and large paintings inspire me to dig deeper into the role of the artist and see the duality it can possess. It is the artist Bonheur who describes the love she has for the lions Nero and Fathma, sensitively portraying their personalities, while the tyrant Bonheur locks them in cages and neglects their needs.
She is my muse and their tyrant.
---
---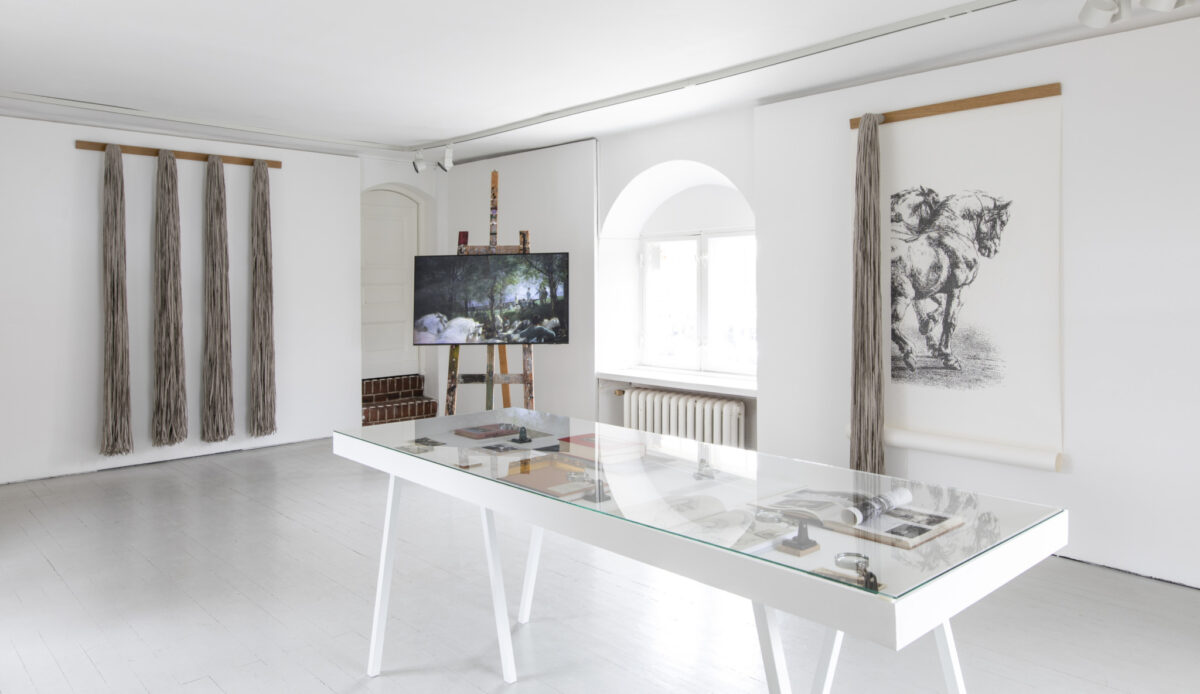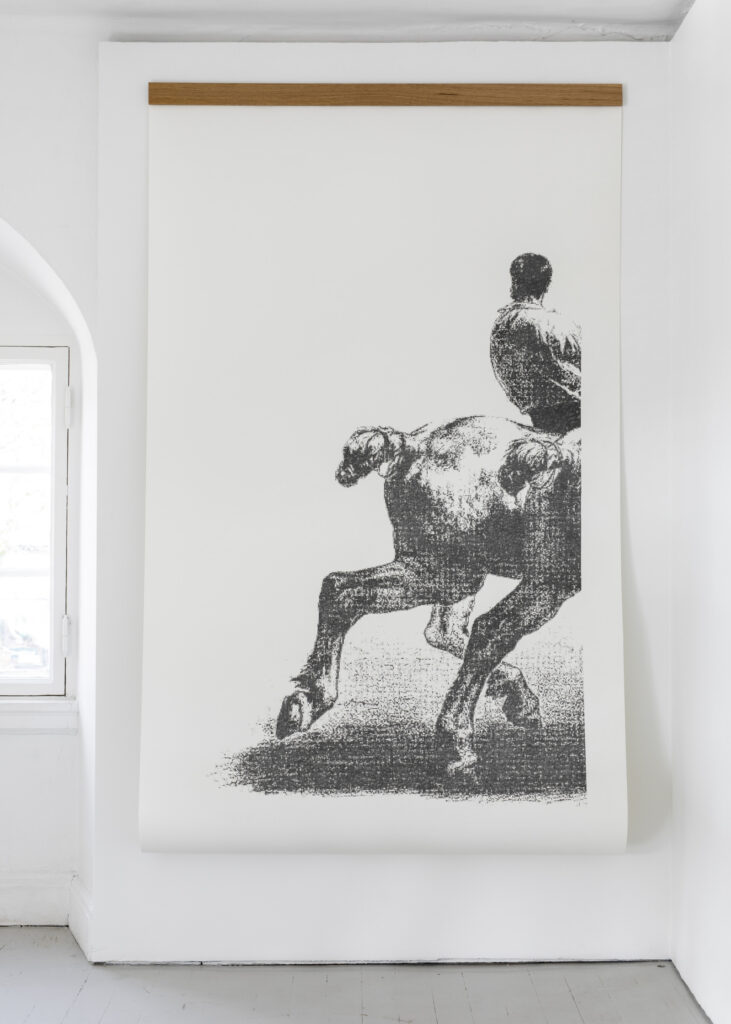 Clenched Fist 4 – graphite drawing, 2023
The Boulevard of Men – installation view
Tails – oak wood + canvas, 150cm x 200cm
The Boulevard of Men – video 8:25, 2023
Klippning och ljud av Julius Dahlström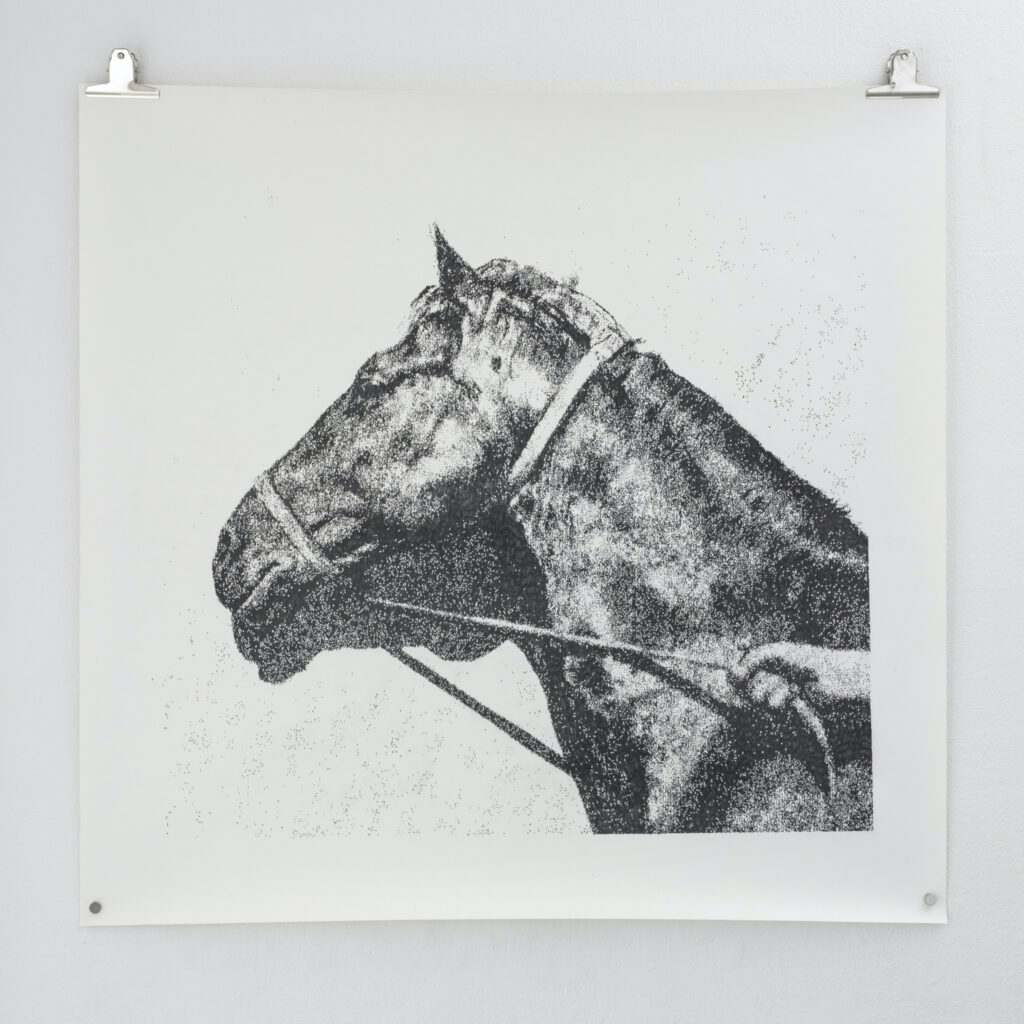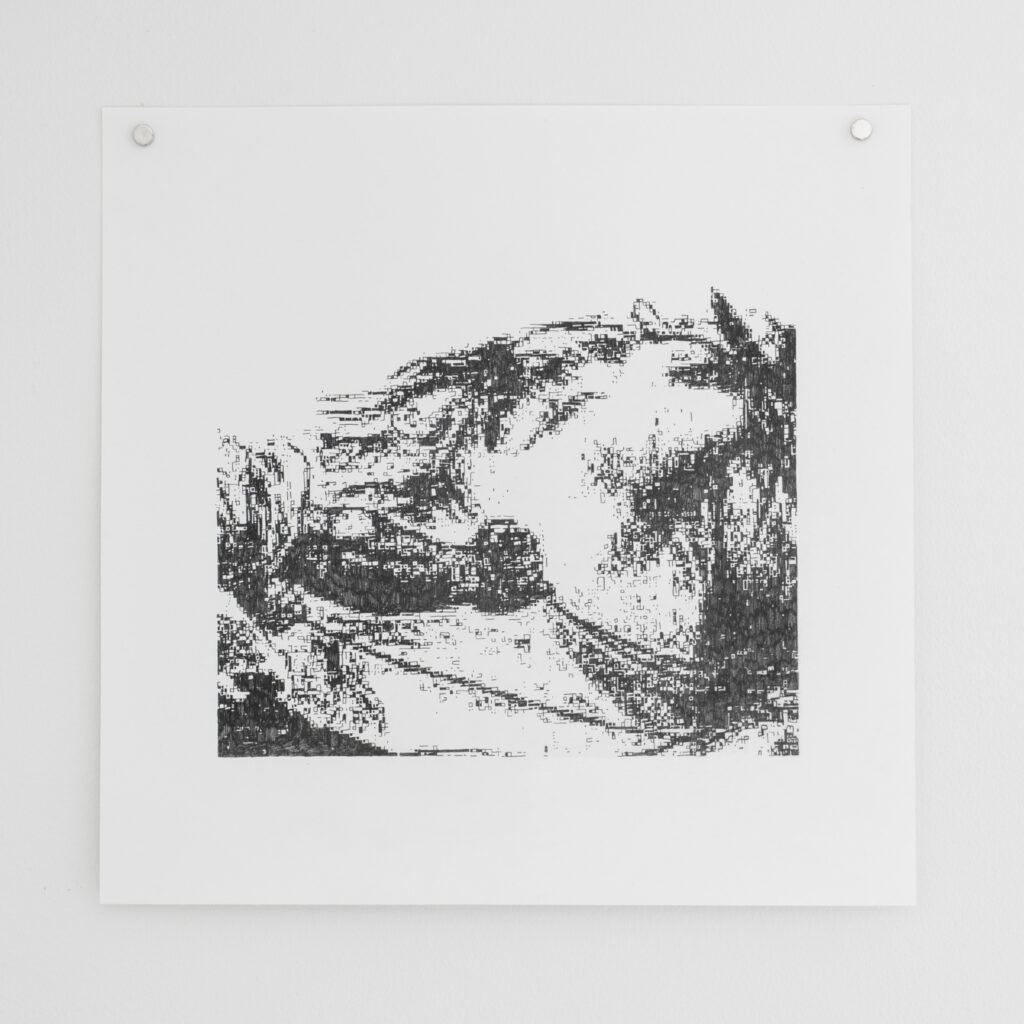 The Artist Named me Nero – installation view
The Artist Named me Nero – video 5:39, 2020
Klippning och ljud av Julius Dahlström
Documentation of exhibition by Helene Toresdotter
---
---
Documentation of events during the exhibition

The Tyrant and the Muse at Krognoshuset

Performance at Krognoshuset
Lecture at Malmö Konsthall
Guided tour at Krognoshuset