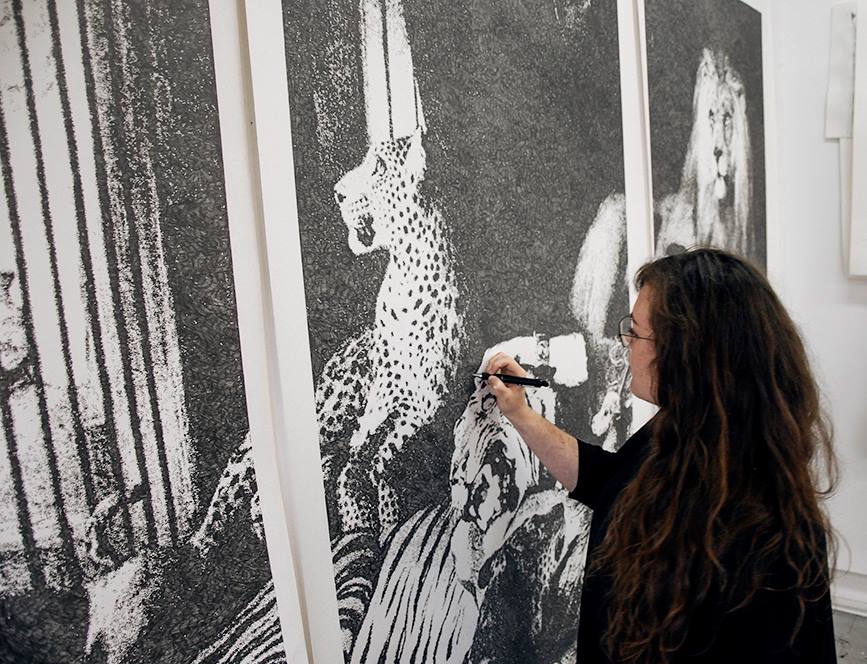 Welcome to my archive where I publish documentation of created artworks as well as info on current or upcoming events. The site is structured so that you, through the menu on the top of the site, can visit separate pages presenting my drawing based projects, collaborative work, text based artwork as well as finding information about my ongoing PhD project in artistic research and critical animal studies.
Feel free to get in touch!
You'll find my contact info and a short artist statement on the cv-page.
Enjoy!
/EvaMarie